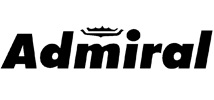 Admiral Appliance Repair Montreal
Specialized Repair and Installation of Admiral appliance products.
In your home, professional and Guaranteed Service
MONTREAL - WEST ISLAND - LAVAL - SOUTH SHORE
Brand Specialist
Our technicians are trained to focus on certain brands to improve efficiency
Give us a call, we will send a professional repairman to your home that specializes on your brand.

Admiral Residential or Commercial appliances.
Flash Repair
About Admiral
Admiral is an American appliance brand currently manufactured by Whirlpool Corporation. Ross Siragusa founded Continental Radio and Television Corp. as a maker of consumer electronics in Chicago during 1934. This later became Admiral Corp.
Success in television sales enabled the company to branch out into major appliances such as refrigerators by the 1950s.
Rockwell International acquired the company in 1973, selling the appliance operations to Magic Chef, which was later sold to Maytag. In turn, Maytag was later acquired by Whirlpool.
Updated - February 2015
Admiral Stove Repair Service
We will Send you the most professional service technician for your admiral stove or oven. Because our specialist carries the most common appliance parts with him, he will verify and fix your problem as soon as possible with a long lasting guarantee. The expert technician will test the stove and will explain how to do preventive maintenance. To ensure quality service, before the repairman leaves he will ask if you have any other further questions about the machine that has been repaired or any other appliance.
Admiral Stove Error Codes
| Fault Code | Condition/Description | Solution |
| --- | --- | --- |
| F0 | Function key Stuck | Replace touch pad or if touch pad is part of the clock, replace the clock(ERC) |
| F1 | Defective touch pad or membrane | Replace touch pad or clock assembly |
| F2 | Oven too hot | Replace relay board or oven temperature sensor |
| F3 | Open or shorted oven temperature sensor | Replace oven temperature sensor |
| F4 | Open or shorted oven temperature sensor | Replace oven temperature sensor |
| F5 | Hardware and watchdog circuits disagree | Replace clock assembly |
| F6 | Missing AC signal | Check for proper voltage |
| F7 | Function key shorted or stuck button | Replace touch pad or clock assembly or un-stick button |
| F8 | Analog/Digital trouble | Replace clock assembly |
| F9 | Door latch trouble | door lock or replace clock assembly |
Brands we
Repair and Install
North American brands
and
European brands.
Service
hours
Monday to Friday
7:00am - 9:00pm
Saturday
10:00am - 5:00pm
Sunday
12:00am - 5:00pm